Today I'm in a controversial mood. So I've decided to scramble a couple of sentences to present my view on the new theatrical release by two writers and directors Chuck Konzelman and Cary Solomon – movie named "Unplanned." Specifically, I'm going to take a look at the attempts of the pro-abortion community to slow down promotion of the movie and how it, in my opinion, is backfiring and giving "Unplanned" lots of free publicity.

Movie: Unplanned
Directors: Chuck Konzelman and Cary Solomon.
Writers: Cary Solomon (screenplay by), Chuck Konzelman (screenplay by).
With: Ashley Bratcher, Brooks Ryan, Robia Scott, Jared Lotz, Emma Elle Roberts, Robert Thomason, Robin DeMarco, Robert Thompson, Tina Toner.
Story Of Abby Johnson
From one of the youngest Planned Parenthood clinic directors in the nation to pro-life advocate.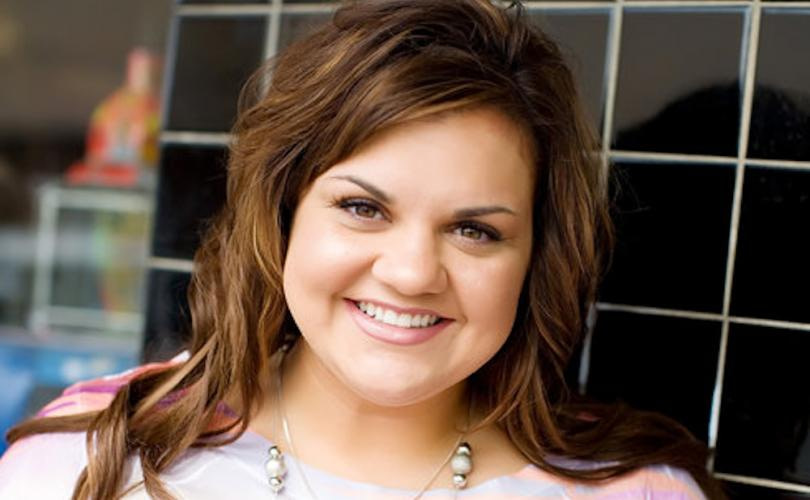 Abby Johnson
From Abby's website:

Abby Johnson has always been fiercely determined to help women in need. This desire is what led Abby to a career with Planned Parenthood, our nation's largest abortion provider, and caused her to flee the organization, becoming an outspoken advocate for the pro-life movement.

During her eight years with Planned Parenthood, Abby quickly rose through the organization's ranks and became a clinic director. However, Abby became increasingly disturbed by what she witnessed. Abortion was a product Planned Parenthood was selling, not an unfortunate necessity they were fighting to decrease. Still, Abby loved the women that entered her clinic and her co-workers. Despite growing unrest within her, she stayed on and strove to serve women in crisis […]
1. "Unplanned" Gets R Rating
The first movie from Pure Flix to be Rated R by the MPAA.
On Friday, Feb. 22 it was announced that the movie "Unplanned" has been given an R rating by the Motion Picture Association of America. The R rating is given for frequent strong language, extreme violence, nudity for sexual purposes, and drug abuse. You won't find any strong language, nudity for sexual purposes or drug abuse in "Unplanned" so it must be extreme violence that prompted R rating.

Chuck Konzelman (co-director of the movie) said that by giving the film an R-rating, the MPAA is inadvertently supporting the belief that anything that has to do with abortion is an act of extreme violence. "Ironically, that's (also) our viewpoint," he added.

So, ladies and gentlemen, it is official now. According to MPAA abortion is an act of extreme violence that no one under the age of 17 should be exposed to without parent supervision. I don't think the Motion Picture Association of America intended to put abortion in the same category as torture or chopping someones head off with an ax, but the word is out already, and I think, it's too late to backpaddle…
Photo: "Unplanned" movie
2. Refusal Of Advertisement
"Unplanned" Ads Refused by Major TV Networks.
Except for Fox News, the Christian Broadcasting Network, and conservative talk radio, the rest of mainstream media outlets refused ads for the movie due to "the sensitive nature of the film."

Even smaller tv channels like Lifetime (owned by A&E), Cooking Channel, HGTV, Food Network, and Travel Channel (all owned by Discovery) and USA Network (owned by NBCUniversal) all refused adds for "Unplanned." Hallmark Channel, Christian radio networks and UPtv also declined due to R-rating of the movie.

Mainstream media outlets didn't want to touch anything, even remotely connected to the movie "Unplanned," and creators of the movie have got a little upset over networks refusal to advertise. Movie producer Joe Knopp, said, "Most of the networks didn't go into detail beyond citing the subject matter of the film and that they didn't want to get into politics. But we don't believe we're in the political category." Doesn't matter what category the movie belongs to, mainstream media is not going to promote a point of view which contradicts their own beliefs.

The Bottom line is that refusal to advertisement saved the producers a ton of money (drop it in your next movie's budget) and at the same time created lots of free publicity on the Internet. I think that's excellent.
Photo: "Unplanned" movie
3. Twitter Suspends "Unplanned" Account
It generated more than 8,000 followers within one hour.
Without any explanation, Twitter suspended "Unplanned" movie account during the weekend of its theatrical release. After an avalanche of protest from Twitter users accusing the company of pro-abortion bias, Unplannedmovie account has been reinstated. As a result of Twitter action number of followers of the movie jumped from under 40K at the beginning of the week to over 100K at the end of it. It looks to me that Twitter by its attempt to prevent movie producers from promoting "Unplanned" created lots of free publicity for the movie.

I'm surprised that guys at Twitter though that removing the page from their platform will hurt promotion of the movie. As the Net-savvy commercial enterprise, they should know that act like that more often than not backfires. It happened before.
Update
03/31/19
Twitter reset UnplannedMovie account. As a result, they lost their followers. Many users who followed the account are saying they have somehow unfollowed, and cannot follow them again.
Before reset:
200K followers in 36 hours
100K followers since midday
15K impressions a min
Update
04/01/19
It looks like Twitter has backed off and everything is getting back to normal with "Unplanned" account. They're up to 220K followers. Check the latest numbers here.
In The End Of The Day
"Unplanned" did surprisingly well…
In comparison to another main release (from top 10 box office) launched in a similar number of theaters (1000) and similar budget "Unplanned" did very well.
Opening Weekend Box Office for
Ashley Bratcher's "Unplanned" rated R – $6.1M from 1059 theaters.
Matthew McConaughey's "The Beach Bum" rated R – $1.8M from 1015 theaters.

Considering all the roadblocks creators of the movie "Unplanned" had to navigate and that Mr. McConaughey is a bigger name in the movie business then Ms. Bratcher, making more than three times as much money over the first weekend looks pretty good. Ironically, both the Twitter ban and the network blacklisting have likely helped the movie reach its audience.
I wonder what the numbers would look like if "Unplanned" launched in 3000 theaters with PG13 ratings and fully blown add campaign. .


The total number of U.S. theaters: Unplanned will jump from in 1,059 theaters in its opening weekend to approximately 1,700 theaters in week two.

Buy your tickets here
Thank You For Visiting My Blog.