Book page sculptures by Emma Taylor.
---
UK-based book sculptor Emma Taylor sources old books from charity and antique shops and gives them a second story. Taylor uses simple materials — just glue, paper, and scissors — to sculpt architectural facades, lively animals, and leafy trees from otherwise unused titles. Each scene is inspired by the book's written content, with a garden scene emerging from An Introduction to Botany and Italian houses built out of The Story of Venice.
Created by Laura Staugaitis
Check the original post
Emma Taylor website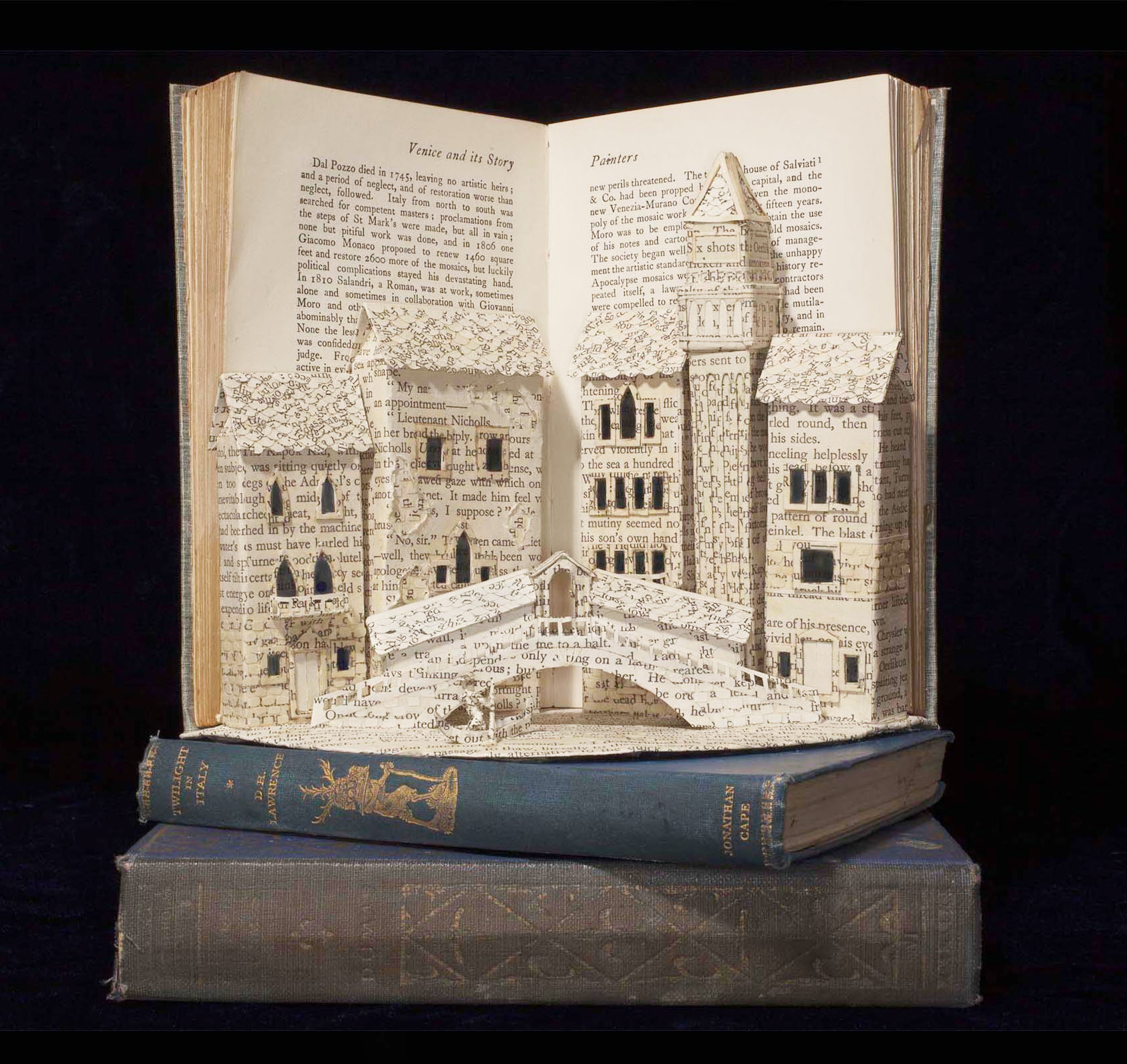 The artist shares on her website that she has been carving and sculpting books for several years, and has exhibited her creations in Cambridge, London, and Hong Kong. Taylor has an Etsy shop stocked with a few of her paper-based artworks, and shares updates on new works on Twitter.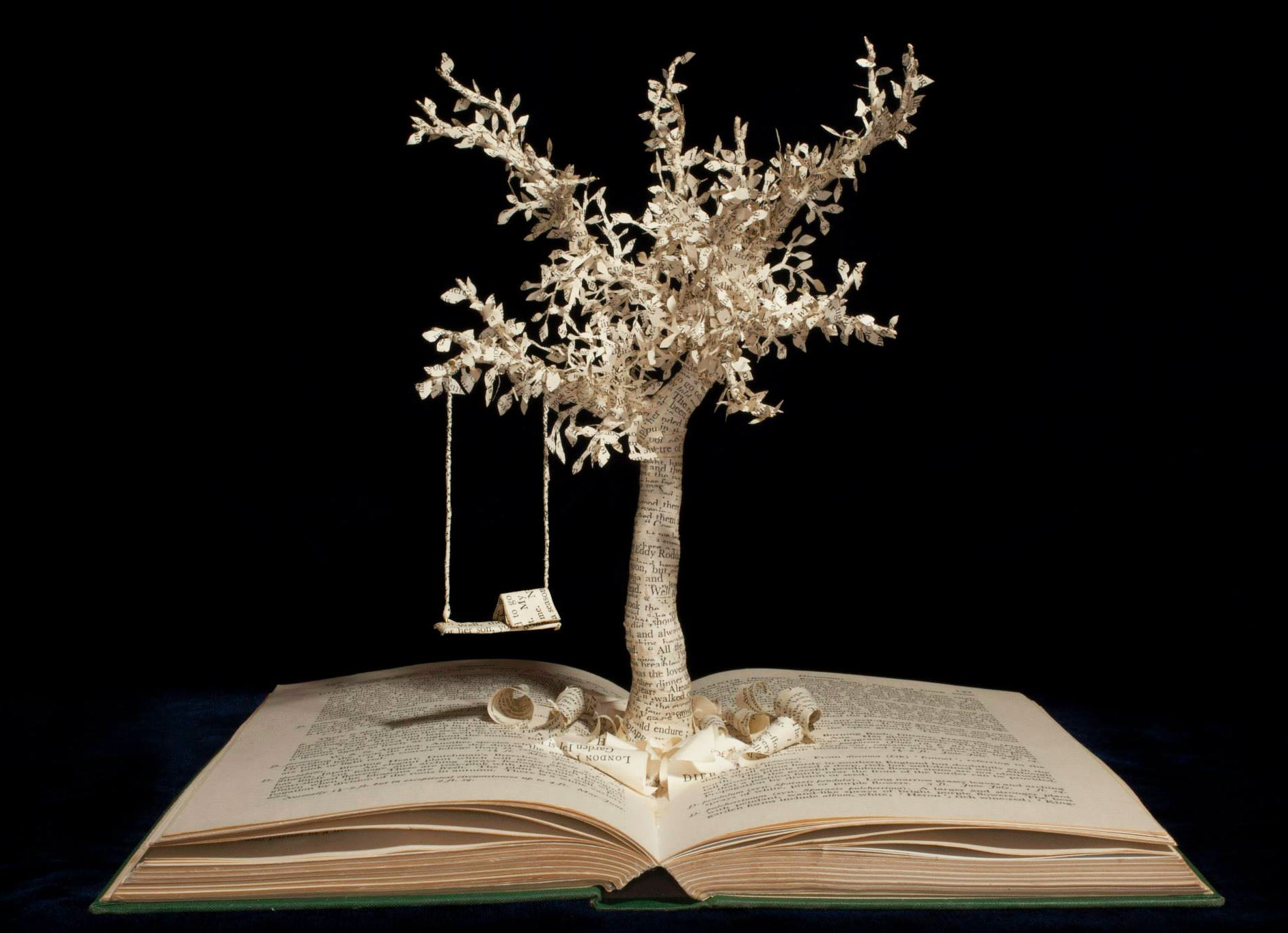 I made a 'Wind in the Willows' themed sculpture that included Ratty and Mole in a boat on the river, this scene was taken from the story but I also merged other elements into the scene to create an overall representation of the whole book. I would say I read the book to assist with the design but not to inspire the whole piece, instead the initial inspiration comes from seeing the book and the title. It does make a lovely excuse to be able to sit and read a book though – not that one is ever needed.