Founded by Benjamin García Saxe, Studio Saxe has completed several projects in Costa Rica, including the conversion of a single-family home into a beach resort and a contemporary villa with a similar black steel structure.
Created by
James Brillon
Check the original post.
Steel In The Jungle
Be one with the nature.
The simple steel, wood and glass frame encasing this Costa Rican holiday home was designed by Studio Saxe to keep residents exposed to the lush jungle surrounding. Studio Saxe, which has offices in San Jose and London, completed the 340-square-meter Jungle Frame House holiday residence in Nosara – a popular vacation spot in Costa Rica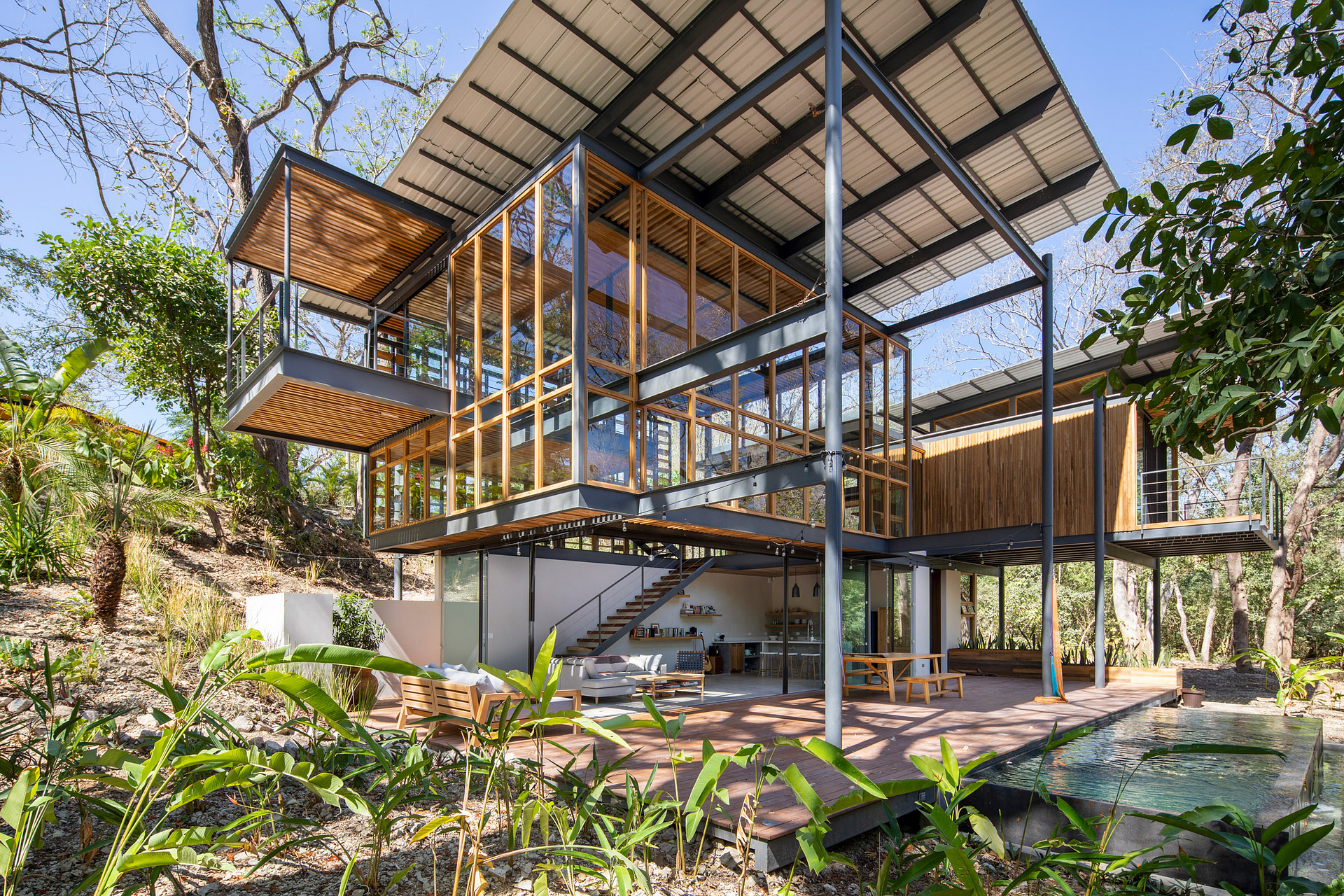 Photography is by Andres Garcia Lachner.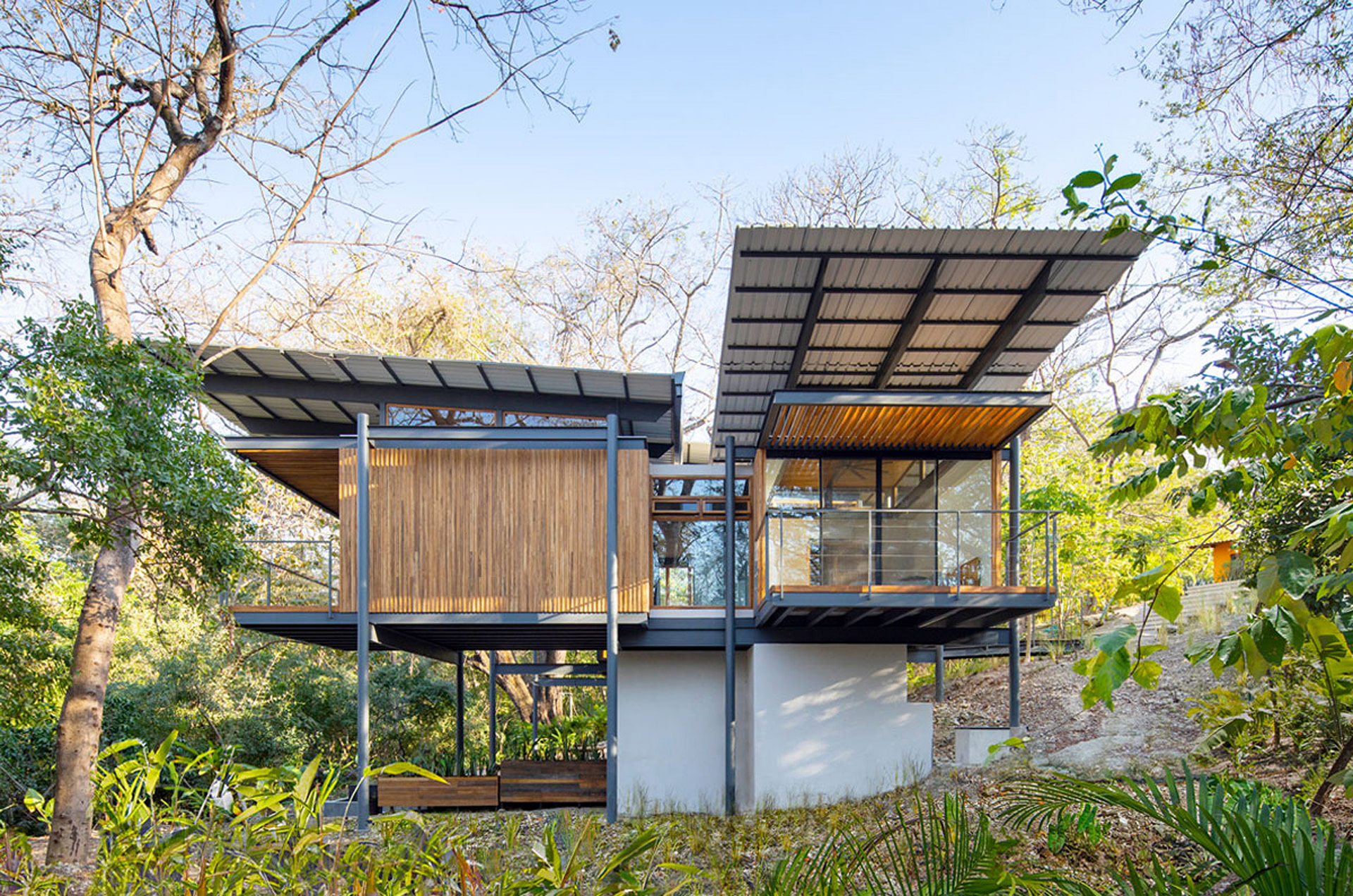 Photography is by Andres Garcia Lachner.
The site features a natural slope down to a creek and is surrounded by dense jungle. Studio Saxe intended Jungle Frame House as "a transparent object that does not impose itself on the site but rather sits within the existing trees." To achieve this, it used a simple structure prefabricated metal elements offset by wood accents and plenty of glazing to open up to the vistas outside. Inside, spaces are arranged around a "tropical atrium", which rises three stories. From here, it is possible to "see the sky all the way from the bottom of the jungle floor".
Photography is by Andres Garcia Lachner.
In addition to creating a stronger connection to the jungle, the atrium and its large openings also help to naturally ventilate the home. To avoid overheating, this space is shaded by a screen wall made up of small wooden panels. These louvers, along with other wooden accents such as floors, shading elements, and walls, balance the industrial look created by the steel structure. [ … ]
Photography is by Andres Garcia Lachner.