Sergio Odeith was born in 1976, in Damaia (Portugal). He held a spray can for the first time in the mid-1980s, but it was in the 1990s when graffiti began its dissemination throughout Portugal leaving its Portuguese birthplace, Carcavelos, where the artist had his first contact with the graffiti art movement. His early work was sprayed all over building walls and nearby train tracks. The passion he had always shown in drawings had a newfound purpose and began evolving. Not long after, came the opportunity to paint large scale murals in Damaia, Carcavelos and many social housing neighborhoods, such as Cova da Moura, Six de Maio and Santa Filomena.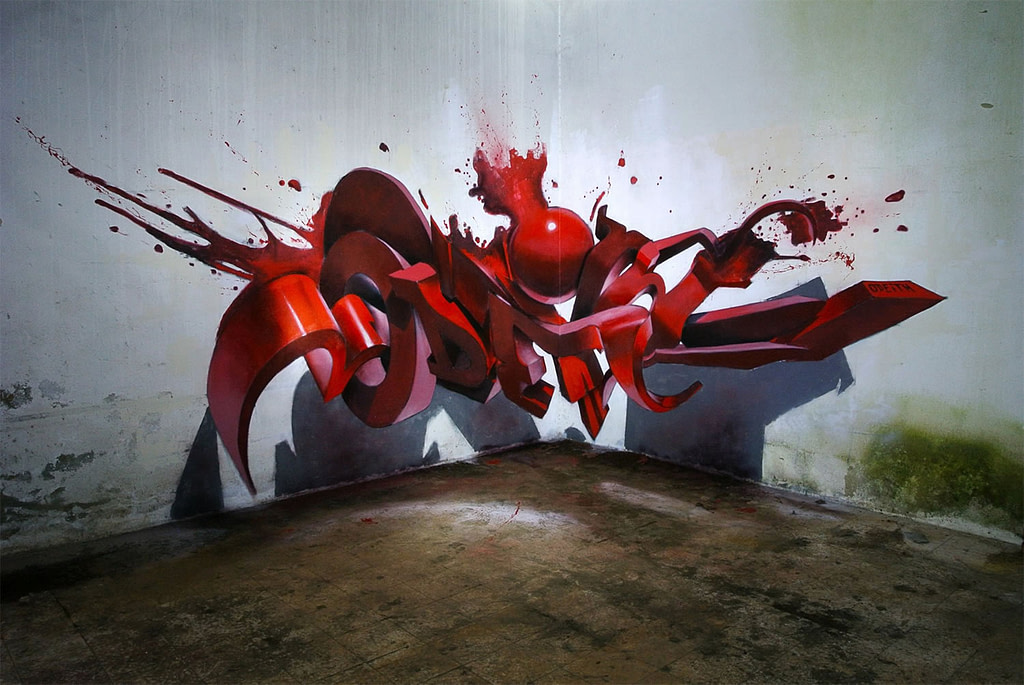 Odeith
Official Website
Facebook Page
Anamorphic Thoughts Of Sergio Odeith
Mind manipulation in its best.
Odeith was, in 2005, internationally recognized for his groundbreaking incursions in the anamorphic art field, standing out for his compositions created in perspective and painted in different surfaces, such as 90º corners or from the wall to the floor, creating an optical illusion effect.
---
Art by Sergio Odeith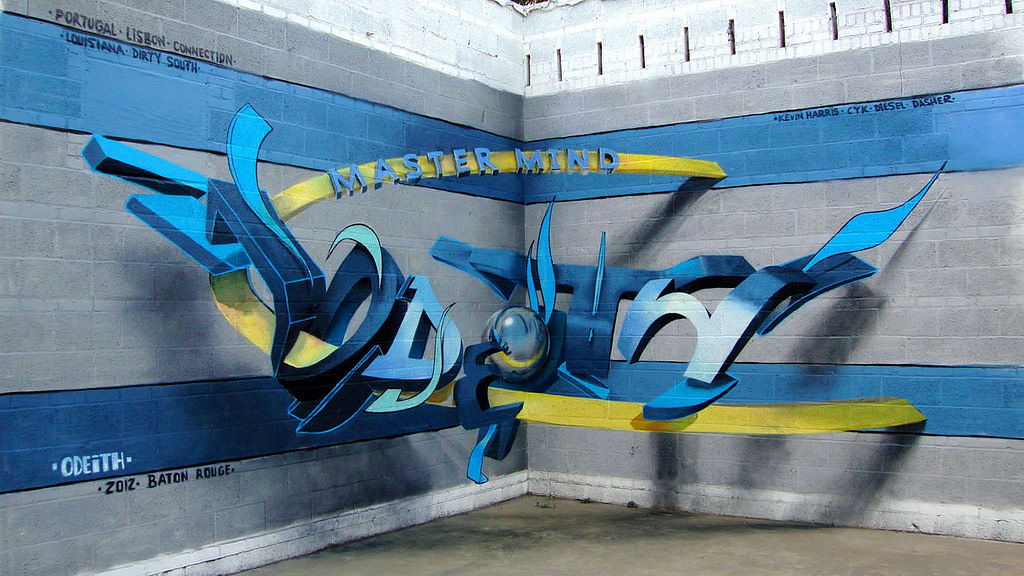 Quote
I was always fascinated with these little creatures because of the colors, shapes and I think it's funny to paint them on bigger size.
Odeith
Thank You For Visiting My Blog.