Born in 1969 in Japan, Michihiro Matsuoka gets his artistic inspiration from childhood memories and observation of how the passage of time deteriorates the world around us. He creates worn-out devices through fusing organic-looking forms representing animals to mechanical devices.

Matsuoka primarily uses stone clay for his work but will not shy from incorporating other materials and even elements of kitchen gadgets and car parts. The sculptures are finished with acrylic paint, which he uses to demonstrate the progression of time.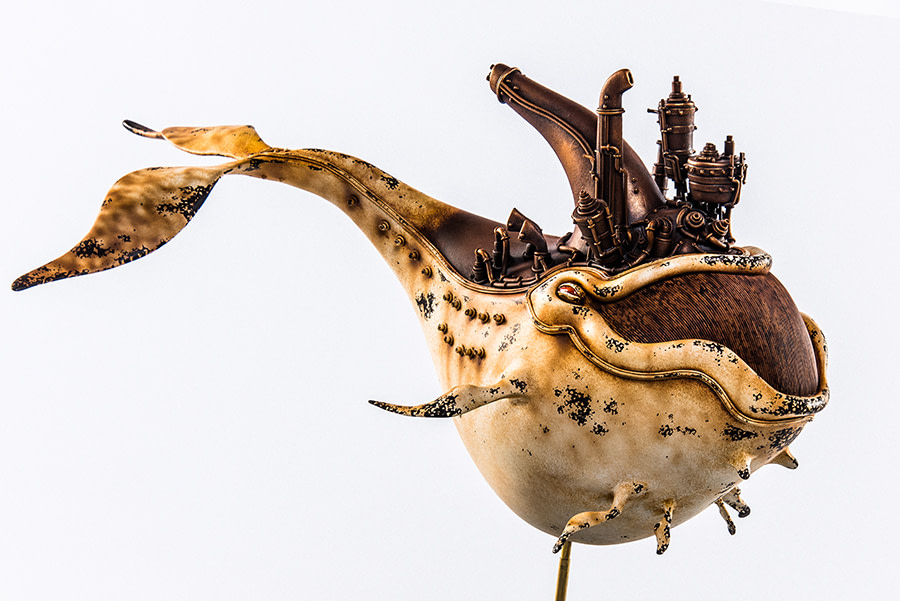 Polluted Air Purification Vessel by Michihiro Matsuoka
Michihiro Matsuoka – Official website.
Michihiro Matsuoka – Facebook page.
Michihiro Matsuoka
Master of fusion
Michihiro Matsuoka designs amazing steampunk sculptures. By blending animal characters with machines, he creates cyborg-like creatures and then makes them look old and warned out.
"Mr.DRAG?"Vehicle
by Michihiro Matsuoka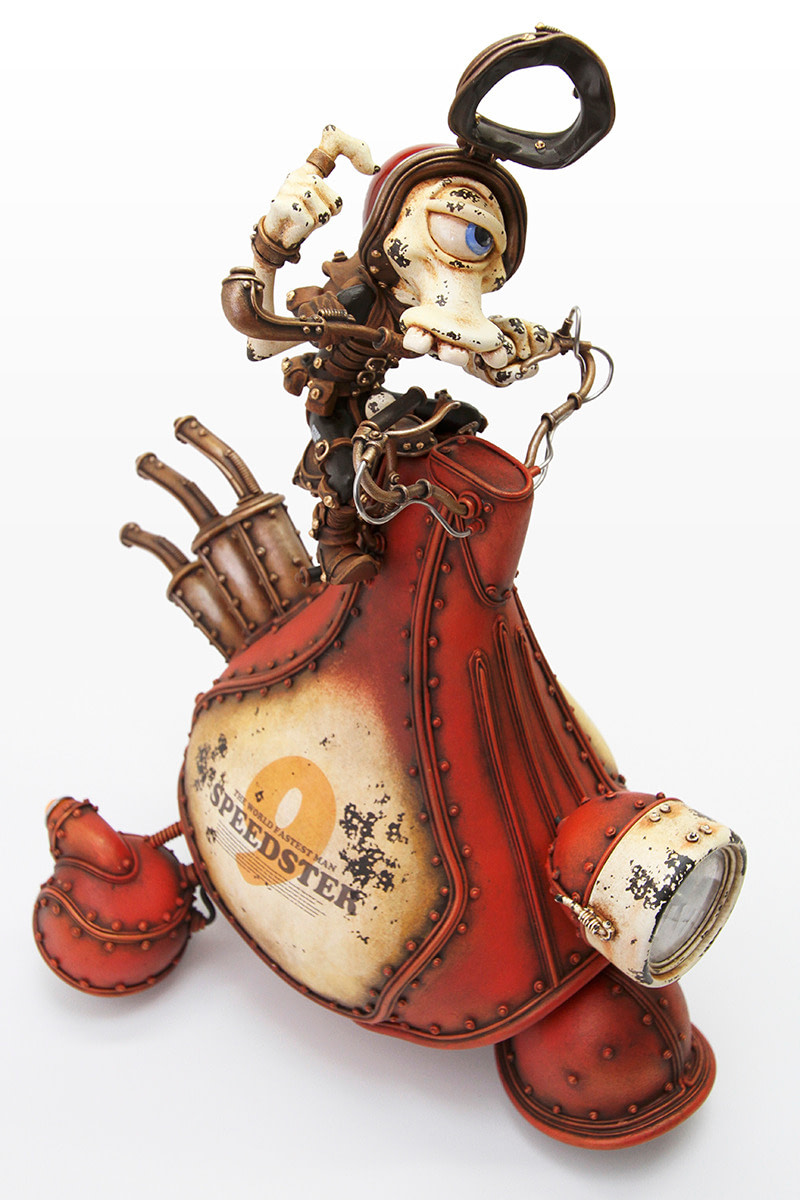 Quote
We are producing object device objects that are used in a visual representation of the passage of time, such as metal rusting, distortion of steel plates, and peeling of paint due to deterioration.
Michihiro Matsuoka
---
Dodo (Raphus cucullatus)
by Michihiro Matsuoka
---
Jumping Star
by Michihiro Matsuoka
---
Kokakudatemi
by Michihiro Matsuoka
---
Carassius Auratus
by Michihiro Matsuoka
---
C0C00N minority? MINORITY!
by Michihiro Matsuoka
Thank You For Visiting My Blog.