Sergey Kovtun known as Machinarius Is Russian artist living and working in Chernihiv, Ukraine. It's not easy to find information about this artist because of his desire to keep a low profile. The unusual thing about his art shows is that people are allowed to touch the exhibits.
Sergey Kovtun's
Website
Facebook
Instagram
The Art Of Recycling
One man's garbidge is other men's treasure.
It's a simple concept. Take one piece from here, one piece from there, then weld them together and send it to the art gallery.
Art by Sergey Kovtun
---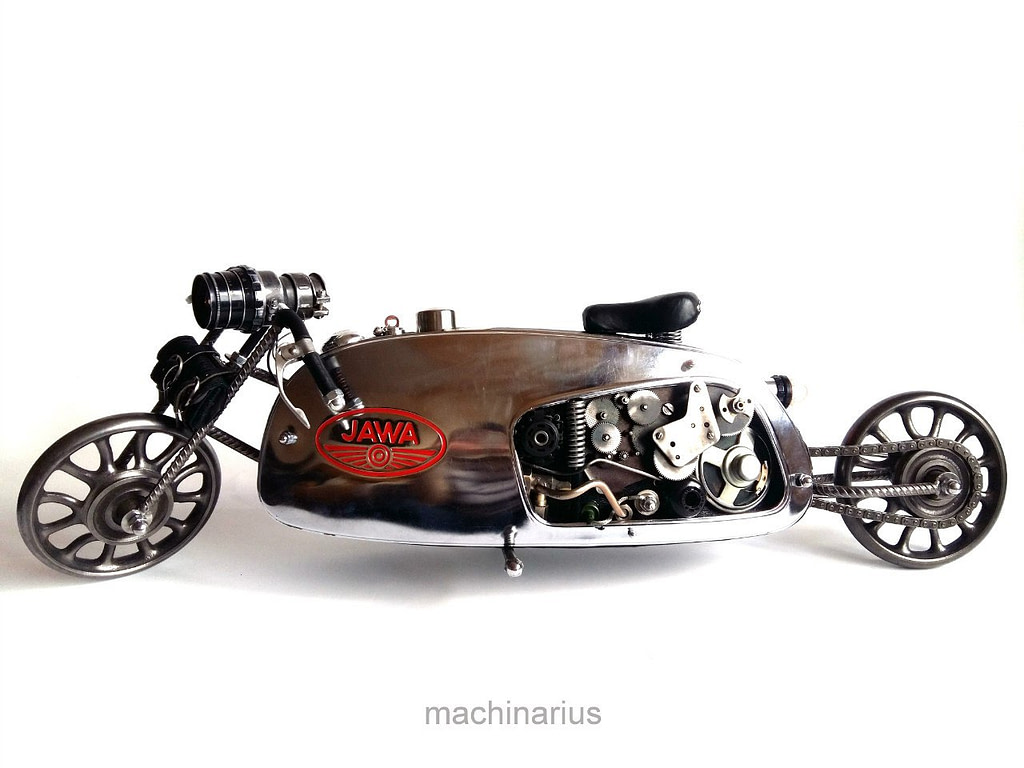 Quote
From early childhood, living in the village, I was always drawn to a grandfather's small garage. In the garage stood an impressive petrol-smelling motorcycle and many different dust-covered tools on the shelves ware grabbing my attention. The unique atmosphere of this place prompted in the little boy a passionate desire to create.
Sergey Kovtun
Thank You For Visiting My Blog.