Ladies and Gentlemen, chaos never looked this good. The art of Vince Low looks like he creates his masterpieces during a constant earthquake. Lots of shaky lines dropped on top of each other. Anyone can do it, right? WRONG! What makes the difference between Vince and the rest of us – "regular people," is his ability to drop those lines in the right places.
Shaky Art
Vince makes it looks easy, very easy…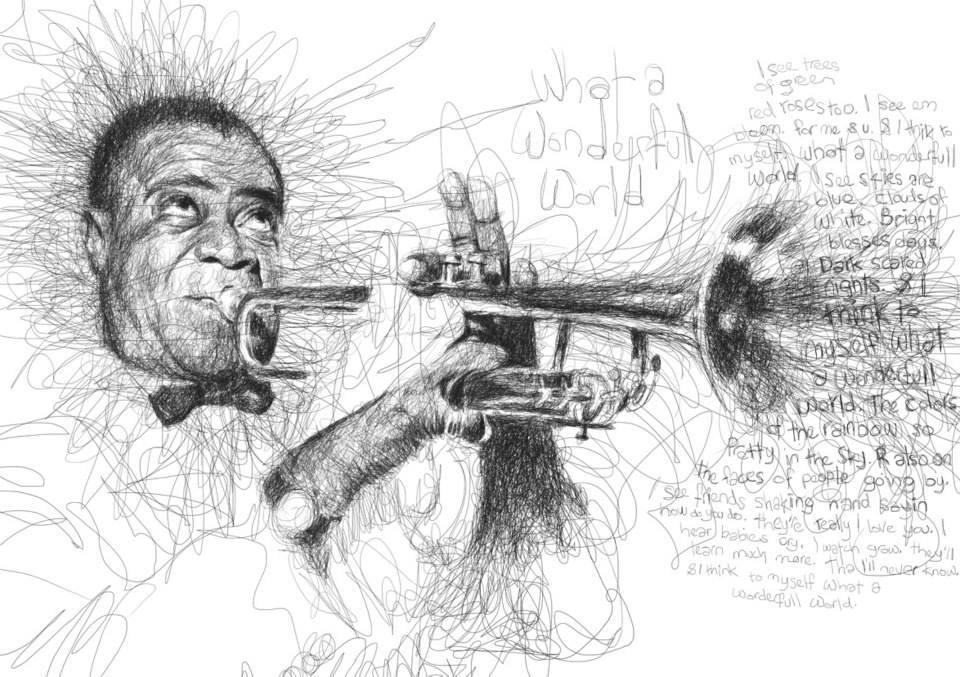 "When I was planning the execution style, I was looking for something that screams simplicity, which I intended to balance out with some complex crafting. I started off by scribbling on my sketchbook, trying to find a direction. And over time, I discovered something in those scribbles – potential. I knew that it would be a challenge for me to scribble out and capture the souls and characters of those people in the portraits. For that reason, I was determined to make a breakthrough by bringing my crafting skills to a whole new level."
Vince Low
His Portfolio Is Huge
These are only few examples of Vince Low's "shaky art".
Adele

Freddie Mercury

Bono
He creates portraits of people who are widely known. Because you know their faces, it's very easy to realize how talented and highly skilled he is.
Wide Spectrum Of Interest
Vince draws celebrities of many different sorts of life.
Not just actors or musicians.
He draws tough people.
Mike Tyson

Sylvester Sallone

Mickey Rourke
He draws funny people.
Jim Carrey

Eddie Murphy

Robin Williams
He even draws very smart people.
Albert Einstein

Mr. Bean

Steve Jobs
Vince Low comes from Kuala Lumpur, the capital of Malaysia. As a dyslexic, Vince Low finds drawing and scribbling as the best way for him to communicate his thoughts. He doesn't create simple portraits of celebrities, but his technique of scribbling goes well beyond and requires a tremendous gestural mastery out of the ordinary.
Thank You For Visiting My Blog.