Artist and illustrator Linsey Levendall constructs portraits by sketching hundreds of tiny patches of color, creating multi-hued landscapes that take the form of his subjects' hair and skin. The prismatic works show a range of human conditions, capturing everything from deep introspection to pure bliss.
The post created by
Kate Sierzputowski
Check the original post.
Multi Color Swirling Patches
The beauty of chaotic precision.
Levendall said that his works are inspired by a wide collection of interests including Salvador Dali, animation, graphic novels, and Cubism. The artist grew up in Cape Town's Cape Flats, however, he now lives and works in rural Canada. You can see more of his portraits created in colored pencil and ink on Behance.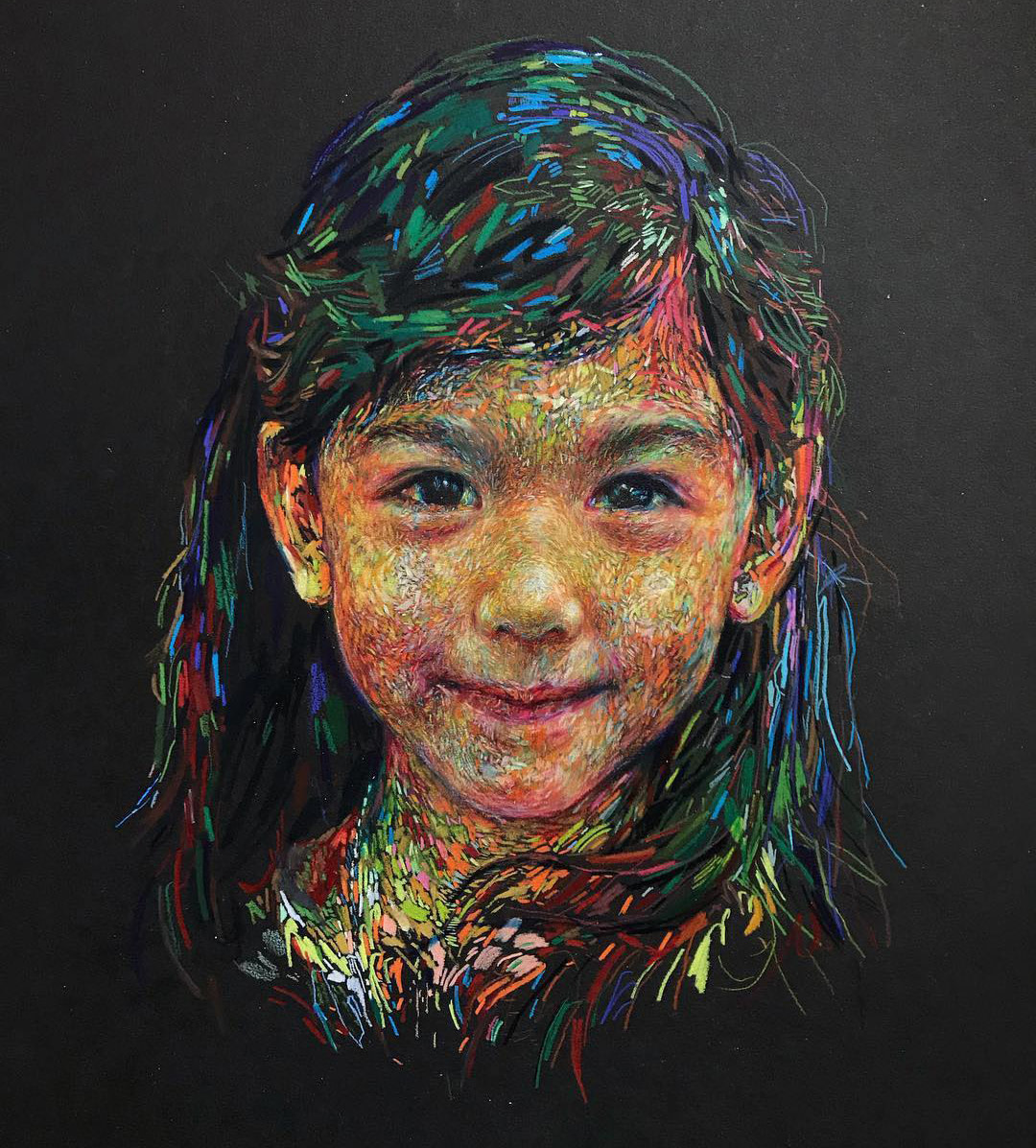 Nahla by Linsey Levendall
Beholden by Linsey Levendall
Stitched by Linsey Levendall
The art by Linsey Levendall
Woven by Linsey Levendall
Whispers by Linsey Levendall

Check the original post for more.