Architecture firm BIG has designed a concept for a floating city of 10,000 people that could help populations threatened by extreme weather events and rising sea levels.BIG founder Bjarke Ingels unveiled the scheme yesterday at a round-table discussion on floating cities at the United Nations's New York headquarters. Called Oceanix City, the concept consists of floating islands clustered together in groups of six to form villages. These clusters would then be repeated in multiples of six to create a 12-hectare community for 1,650 residents, and then again to develop an archipelago home to 10,000 citizens.

Reblogged from DeZeen
Created by Eleanor Gibson

Buoyant Modular Islands
Floating villages that can withstand hurricanes.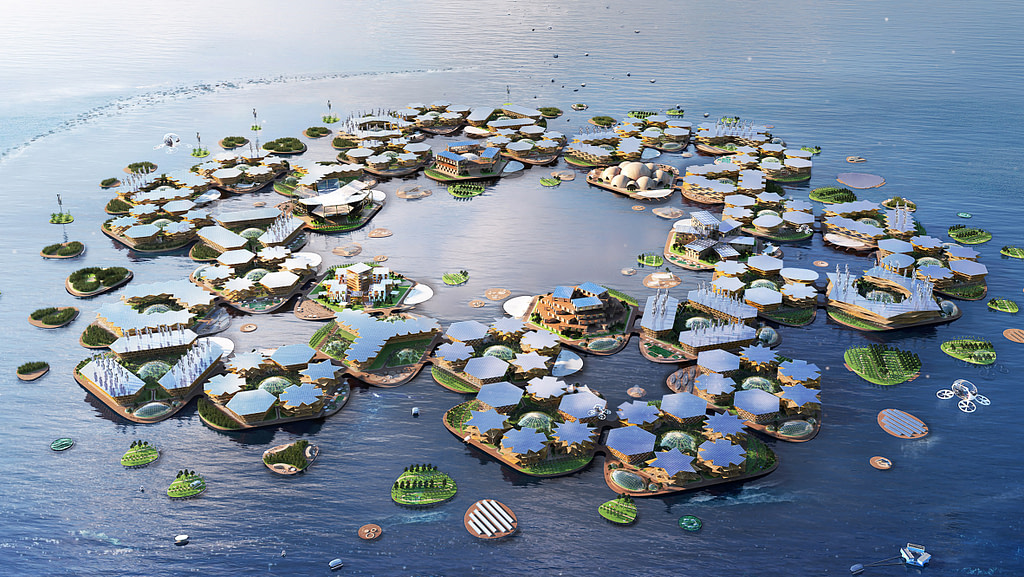 Oceanix City comprises hexagonal modules that can be built up to accommodate up to 10,000 residents.

"We've based it on this modular idea of a hexagonal island," Ingels said in the presentation at the roundtable. "It has the omni-direction of a circle, but it has the modularity and rationality of something manmade."

Oceanix – a company that develops innovative ways to build on the water – commissioned BIG to create the concept, working with MIT's Center for Ocean Engineering and Oceanix. The scheme was unveiled at the First UN High-level Roundtable on Sustainable Floating Cities, which Oceanix co-convened with MIT, the Explorers Club, and UN-Habitat, a UN offshoot mandated to work with city development.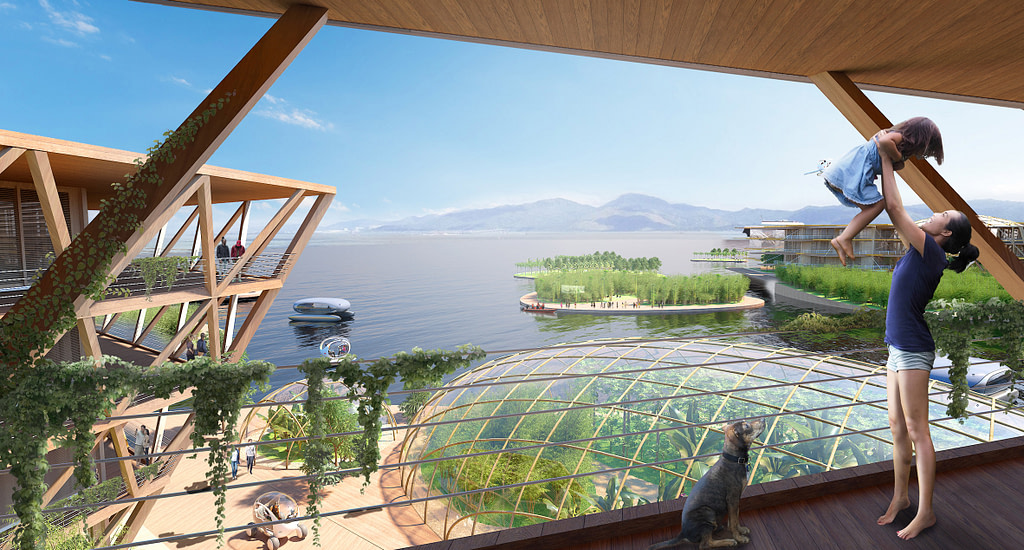 Check
the original post
for more.