My dog, after 16 years, succumbed to his old age and is no longer with me. Photographer Christian Vieler creates funny snapshots of dogs being dogs and was able to put a smile on my sad face today.
Take a look at these glorious moments of the purest joy of dogs trying to snaffle treats out of mid-air. The expressions he captures are those of unbridled happiness (anyone who owns a dog knows that treats are basically life for them), panicked anticipation and focused concentration. Because who knows where the next treat is coming from is this one isn't caught?

Reblogged from Bored Panda
Written by Greta J
Check the original post.
Photography of Christian Vieler
Hilarious dogs snaffle treats out of mid-air.
Vieler's Facebook and Instagram accounts are wildly popular, as people eagerly await his next batch of hilarious photos. With the models quite happy to keep posing as long as they get their treats, it seems that everyone is a winner from this particular project! Scroll down for your dose of doggy delights.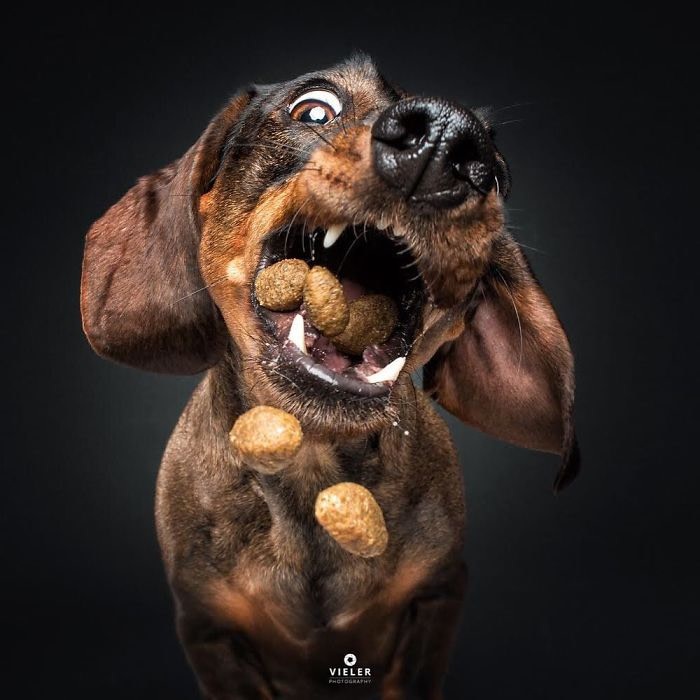 Images: Christian Vieler
The shots bring out the unique personalities of each dog, as we can clearly read the emotions etched over their wonderfully dopey faces. Vieler has been documenting dogs' reactions since 2013, and has now collected them all in a book called Treat!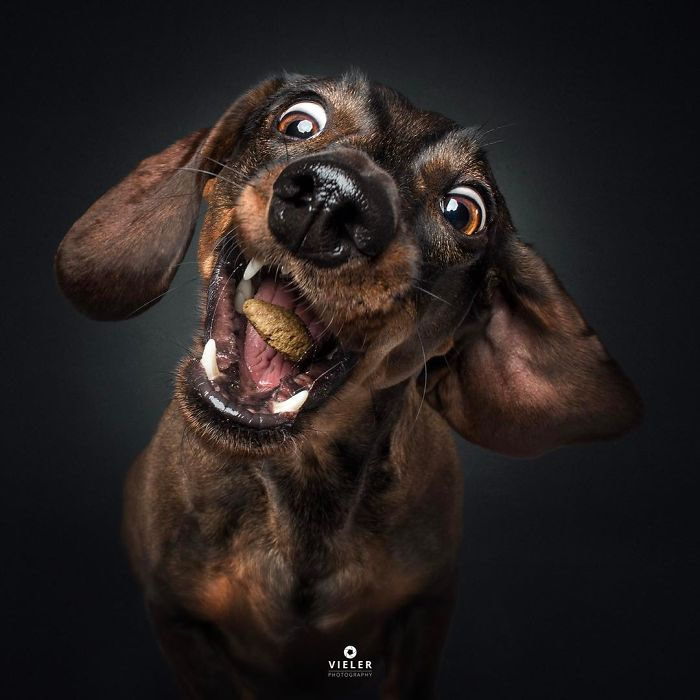 Images: Christian Vieler
More from Christian Vieler:
Official Website
Instagram Page
Facebook Page
Images: Christian Vieler
If you're not smiling, there's something wrong with you…