Sculptor Jordan Sprigg lives in Western Australia. He uses recycled metals mostly from retired machinery, scrap heaps, and clearance sales. Some of the pieces found dating over 100 years old and used by the earliest settlers of Western Australia. The objects he produces range from dragonflies, owls, and seahorses, to larger-scale sharks, eagles, and even horses.
The Sea Dragon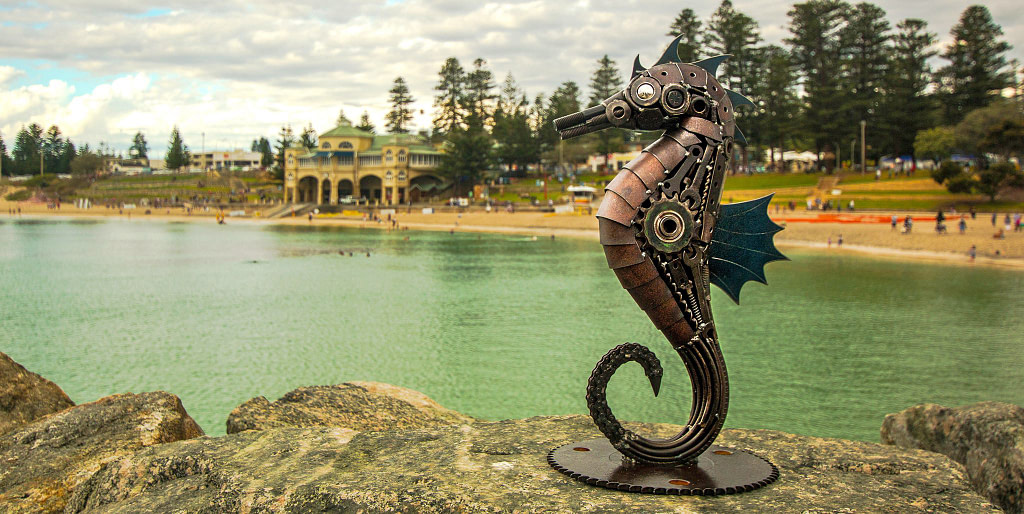 Jordan Sprigg
Official Website
Facebook Page
Giving the new life to things of the past.
The scrap iron sculptures are purposely left in their rusted state to highlight the age of the metal and the history of each piece. From springs, gears, bearings, and nuts to bolts, shovels, pliers and saws, the list is endless as to what the artist makes use of in his work. Understanding and appreciation of these timeworn things of a past life allow space for the creation of a new life in their current composition.
---
The Nectar Collector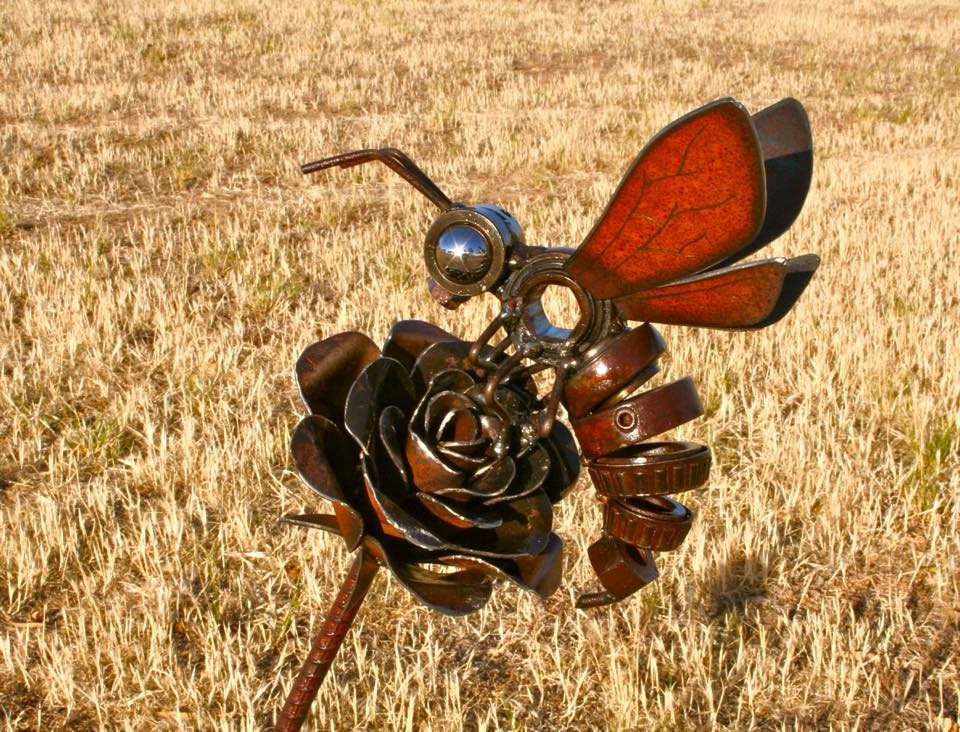 Quote
I am a farmer's son, so I used what I could and I found it to be quite helpful in making art — and it's cheap.
Jordan Sprigg
---
El Toro
---
The-Great-Hammerhead
---
The Elusive Barra
---
The Narembeen Hawk
---
Red Thunder
---
The Kraken
---
Never smile at a Crocodile
---
The Red Deer
---
King of the Rock
---
The Night Hunter
---
The Red Deer
---
The Brumby
---
Miss Joey
Thank You For Visiting My Blog.