U.K.-based artist Jason Anderson creates abstract urban landscapes using pixelated patches of pastel-toned oil paint. Each work on linen has a single focal point of bright yellow usually representing the rising or setting sun. Anderson balances the natural and manmade by primarily featuring infrastructure—ships, marinas, trains, buildings—that appears small and distant within each pastel haze.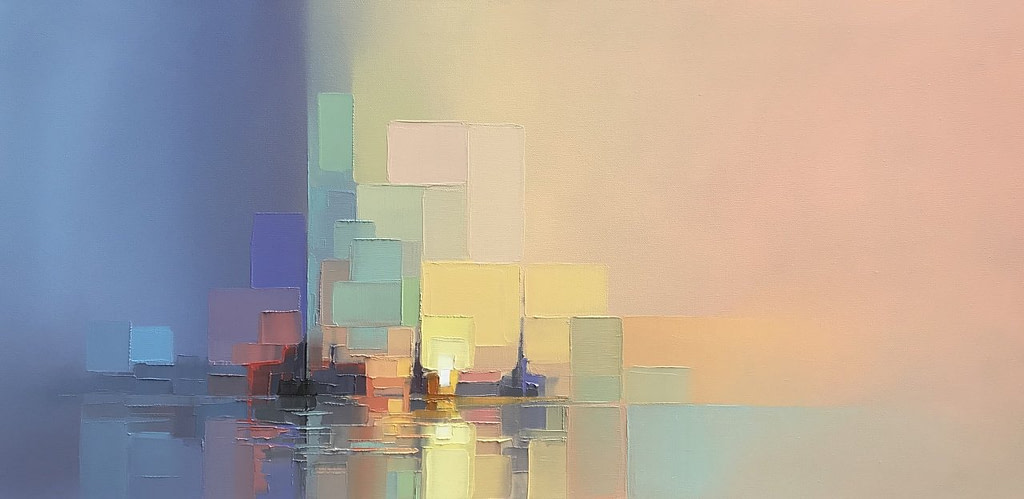 TERNARY BY JASON ANDERSON
Created by Laura Staugaiti
Check the original post.
Precise Pixelation and Hazy Abstraction
Simplicity lies in details.
Anderson's career began with stained glass restoration projects at cathedrals and he shares in a statement that his training in the jigsaw-like aspects of stained glass design and repair continue to inform his style as a painter. See more of his paintings on Instagram and Twitter.
---
Embankment by Jason Anderson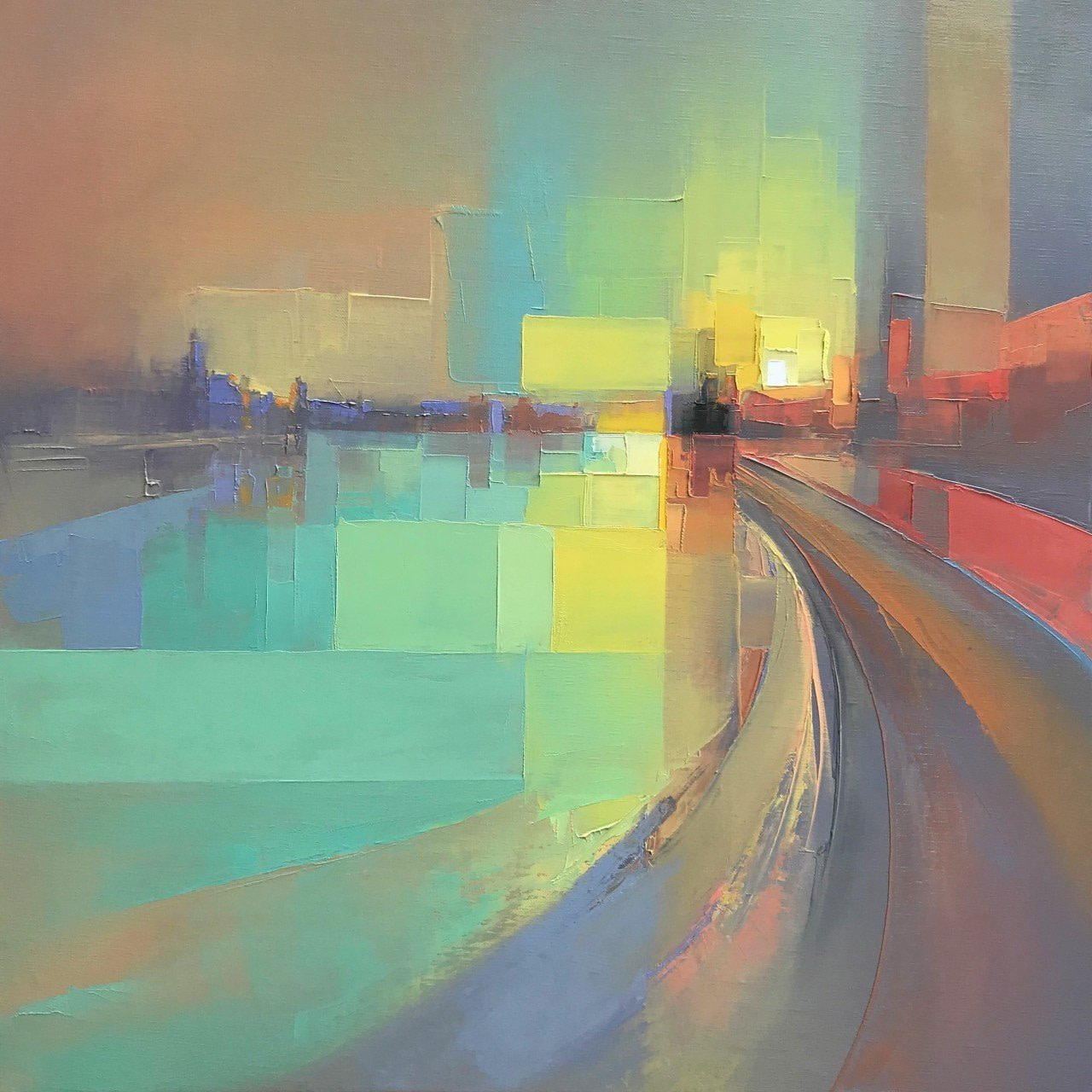 ---
Axis by Jason Anderson
---
Frontier by Jason Anderson
---
Galleon by Jason Anderson
---
Advance by Jason Anderson
---
Spectrum by Jason Anderson
Thank You For Visiting My Blog.