---
Portraits of Powerful Women from Erica Rose Levine.
Erica Rose Levine is a Brooklyn based illustrator. Her drawings are inspired by women's use of decoration and beauty as power. The Graduate of School of Visual Arts is interested in the way women define themselves with jewelry, hairstyles, and accessories and loves all that glitters and glows. Her drawings are mainly done with colored pencils, but sometimes she uses graphite, acrylic ink, pastels, and marker as well.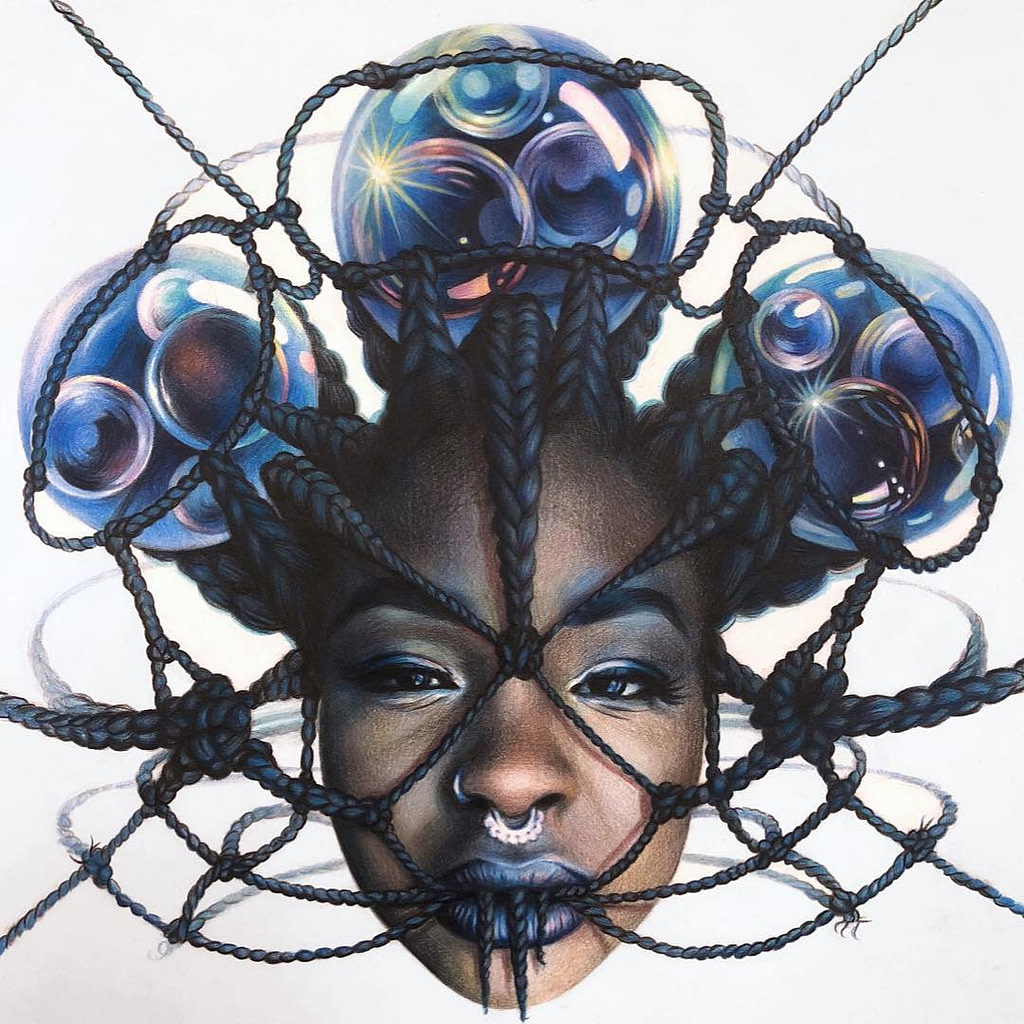 For these drawings I use photos for the faces and then create my own hairstyles and all adornments through different references such as actual living plants or pieces of jewelry that i have purchased, photos of friends hair, or hair that i fantasize about having myself.

Erica Rose Levine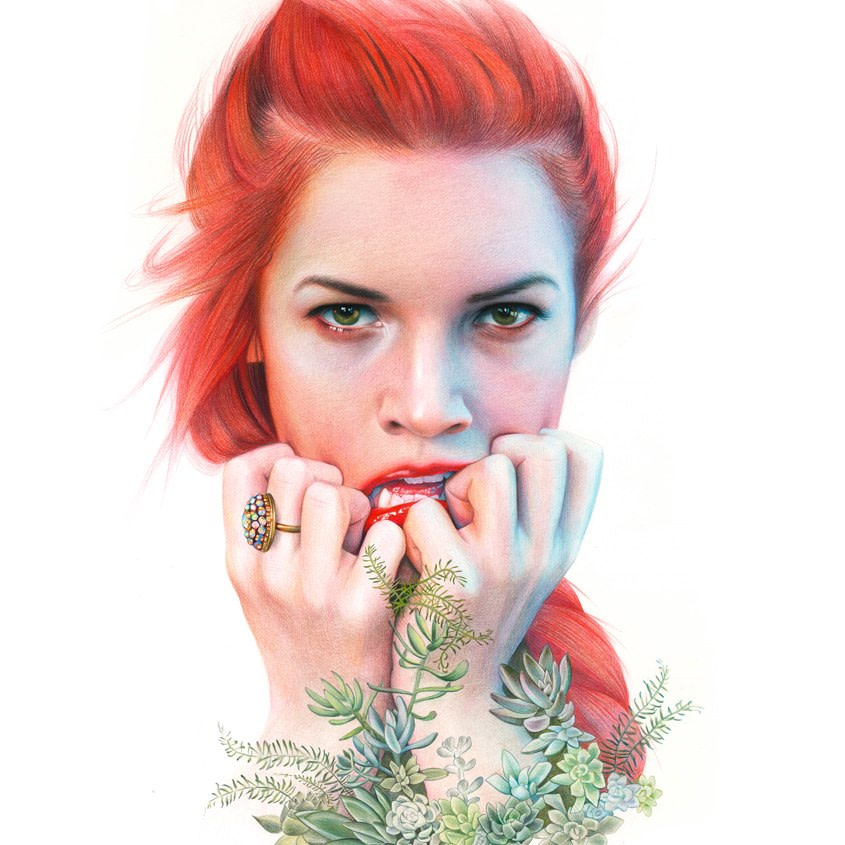 The models are usually photographed with tank tops on and their hair pulled back in a bun and then I get to play stylist. I like to sketch out different types of hairstyles and pick the one that works the best for the model and draw it on.

Erica Rose Levine
Thank You For Visiting My Blog.