French artist Monika Nowak was born at Clermont-Ferrand (in the center of France) from a family of Polish artists. She lives and works in Paris. A graduate of the Beaux-Arts and Higher School of Arts and Graphic Industries (Estienne) in Paris, Monika works as Artistic Director for global communication agencies.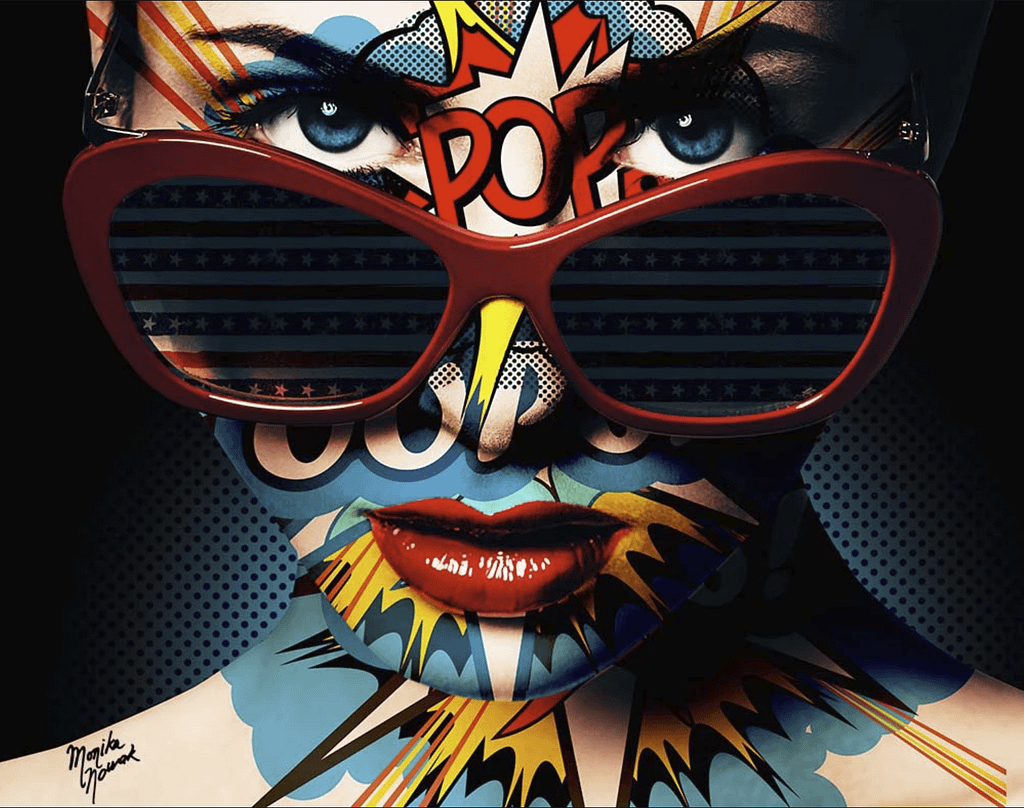 Monika Nowak's
Official Website
Instagram
 Sexy Pop Women
Escaping the world of advertising agencies by creating a personal pop art universe.
Monika Nowak's work explores her intuition: energetic, independent, and proactive. Through her sexy-pop heroines, she expresses a particular vision of today's woman, strong but fragile. In a world where magnificence coexists with barbarism, poetry provokes aesthetics, and melancholy intertwines with euphoria.
---
Art by Monika Nowak
Ophelia II
Sunset Shake
Quote
I am not one to glorify or belittle the technology. If Michelangelo had been able to use a 3D printer he would surely have done. It's as simple as that, it's an artist's material, nothing more. It is true that technology offers new possibilities, glazes, transparencies that only alkyd paints can offer. However to create is to put the emotion before the reflection, before the tool. There will never be a computer who is an artist.
Monika Nowak
Astradyne
West Of Eden
Ophelia I
Kimera
Urban Goddess
Queens Never Die
Thank You For Visiting My Blog.