Sunga Park is a Korean artist, freelance graphic designer, and illustrator who is traveling around the world. She is currently living in Asia painting watercolors and sketching the architecture. Sunga is a self-taught artist who enjoys the 'unpredictable' nature of watercolors to show natural aspects of the environment.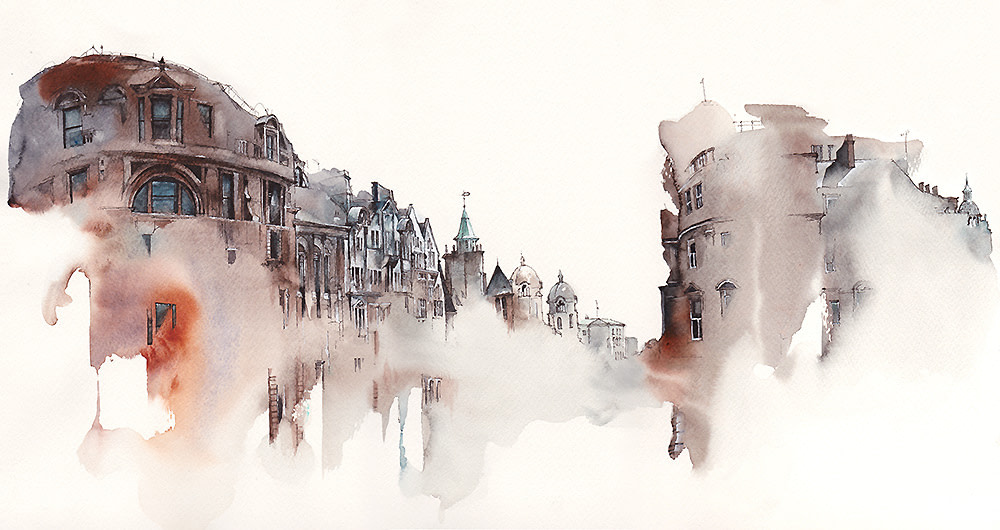 Official website: Park Sunga Art
Architecture In Watercolors
Taking photographs is overrated.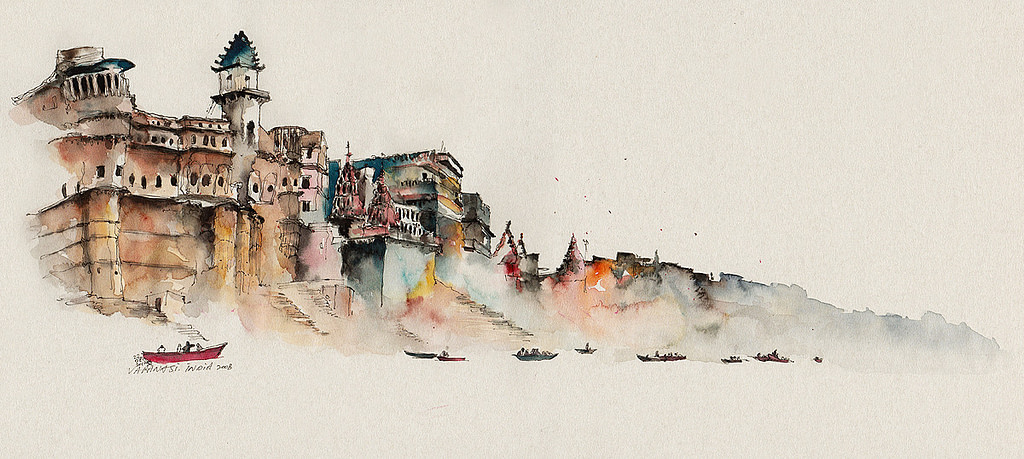 Art by Sunga Park
"I can't tell you what my exact art field is but I want to show you something different."
Sunga Park
Art by Sunga Park
"I always focus on showing my feelings through the common architectural features. When people look at an oriental painting their ideas can float along with the objects in the piece. I intend to attract the participation of viewers in this way. For me, art is completed by people's imagination or appreciation."
Sunga Park
Faces Of Character
People she met.
Architecture is not the only theme of Sunga's paintings.
This is example of her other theme – people.
She creates beautiful portraits of people from all over the world.
You can see more of Sunga's portraits on her Behance page. Portraits 1 + Portraits 2 + Portraits 3 + Portraits 4
Art by Sunga Park
Sunga stated in an interview. "Watercolors taught me about life because I created tons of failures over repeated attempts." A significant part of her work is inspired by the architecture of the places she has traveled, from India to Europe, every place she visits seeps into her work and allows her to develop her style.
Thank You For Visiting My Blog.