---
In the new Mumbai-based cafe Cardboard Bombay, corrugated cardboard composes each chair, table, and light fixture, in addition to the curved walls which sweep across space. The restaurant was designed with the biodegradable material by Nuru Karim, founder of Mumbai-based architectural firm NUDES, who chose the material because of its sustainability, versatility, and ability to absorb sound.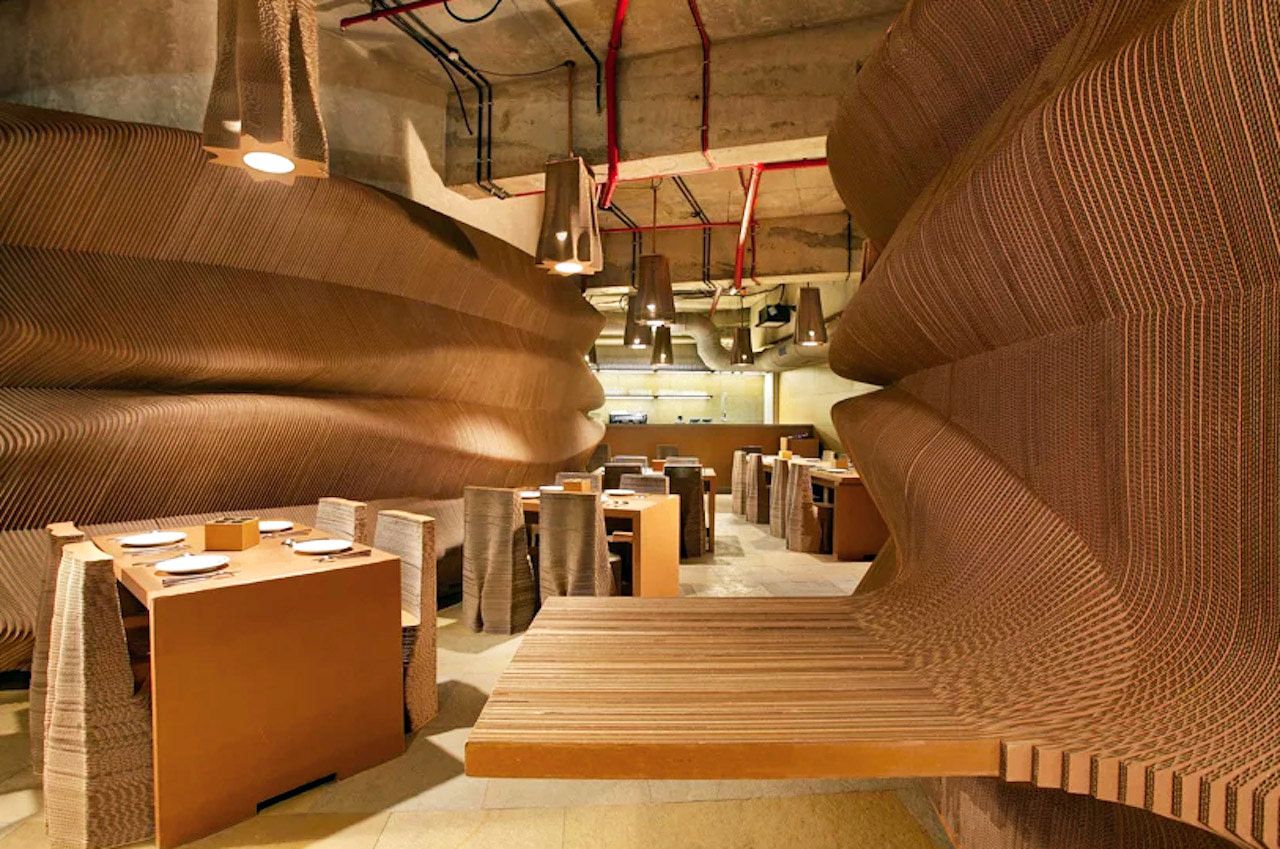 Created by Kate Sierzputowski
Check the original post.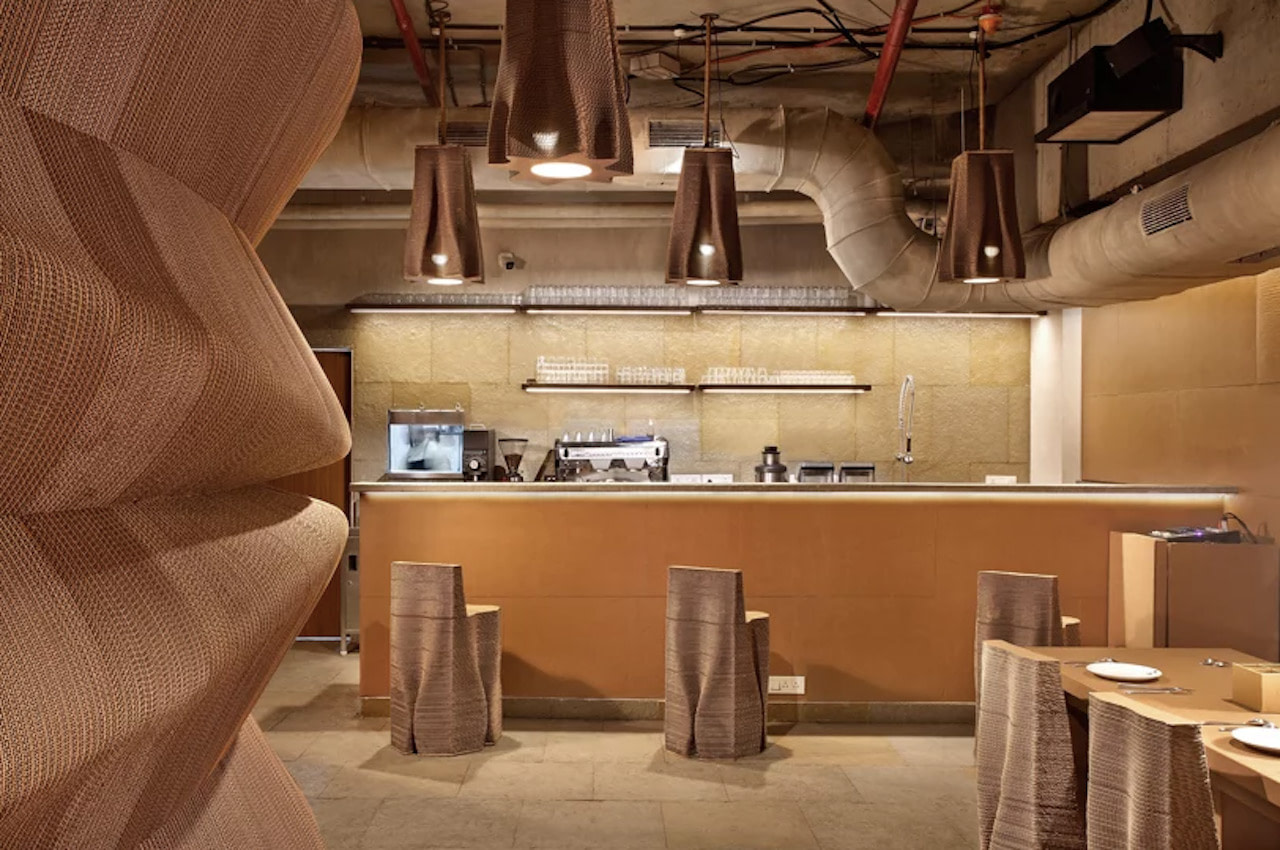 Before starting on the cafe, the design team tested the cardboard they wished to use, researching how it would react with typical hospitality factors such as water resistance and temperature changes. Next, NUDES designed the undulating chairs, light fixtures, and wall partitions to have a similar free-flowing appearance, and treated cardboard tables with wax to seal the furniture and prevent damage. You can see more images from the (via Designboom)
Thank You For Visiting My Blog.